Bacetti – Baci di Dama with Amaretti
RECIPE PREPARATION
Step 1
To prepare the Bacetti Marini, start with the mascarpone cream:
Separate the egg yolks from the whites. Whip the egg yolks with the sugar until frothy.
Add the mascarpone and continue whipping. Once you have a smooth cream with no lumps, if you want you can add drop of marsala or rum.
Whip the egg whites until stiff and fold them into the cream from the bottom to the top.
Step 2
Arrange the Amaretti Marini in pairs on a baking tray covered with baking paper.
Spread the mascarpone cream on one of the amaretti and add it to the second to form the shape of the bacio.
Step 3
Put the baci in the fridge for about half an hour and prepare the chocolate ganache.
In a saucepan, heat the cream until it boils. Remove from heat and add the finely chopped chocolate with the hot cream until you get a liquid cream.
Step 4
When the ganache is still the right consistency, dip half of the bacio in it and place on the tray.
Let the ganache solidify at room temperature.
The Bacetti Marini are ready to be served.
Have fun filling them with your own tasty creams.
Ingredients:
For the Bacetti:
200 g Amaretti Marini
150 g mascarpone cream
For the mascarpone cream:
4 eggs
5 tablespoons of sugar
500 g mascarpone
3 tablespoons Marsala or rum
For the Ganache
100 g bar of excellent quality dark chocolate
100 g fresh whipping cream
Product used
AMARETTI BISCUITS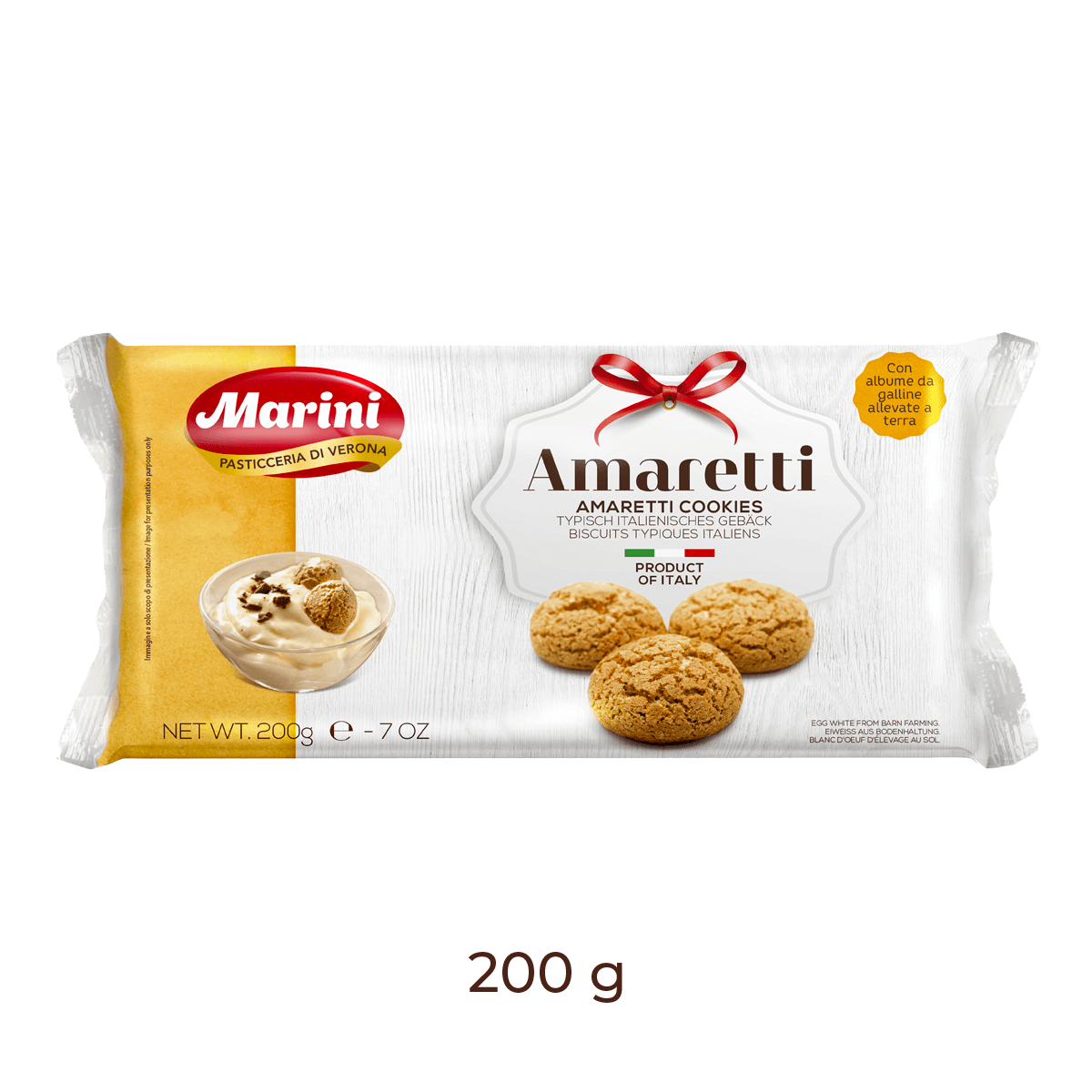 AMARETTI, DELICIOUSLY ROUND
A classic with a distinctive flavour: Amaretto Marini is distinguished by the perfect harmony of ingredients which you can taste instantly. Sugar, egg white and apricot kernels make up the iconic round shape of this biscuit which is also used as a precious ingredient in baking.
Discover more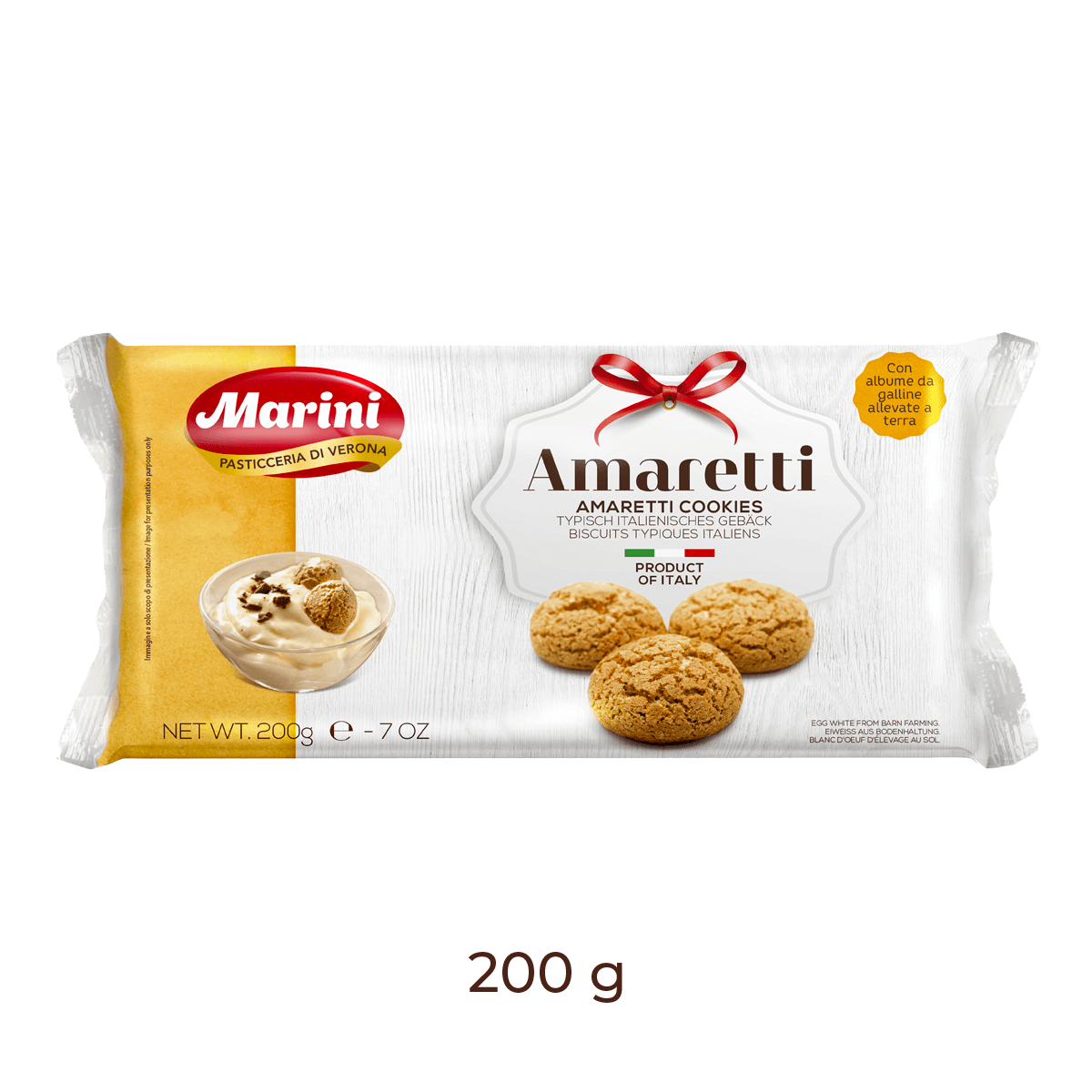 Photos and videos of the recipe