Tiramisu Marini – A timeless classic
RECIPE PREPARATION
Step 1
Separate the egg yolks from the egg whites and add them to the sugar, whipping them until you get a clear and frothy mixture.
Add the mascarpone you took out of the fridge 5 minutes before and mix.
Whip egg whites until stiff and slowly add them to the yolks whipped with sugar, a bit at a time, from the bottom upwards so as not to flatten it.
Step 2
Create a layer of mascarpone cream on the bottom of a shallow dish. Then place the Marini sponge fingers next to each other already soaked for a few seconds in the unsweetened cold coffee on both sides.
Cover the sponge fingers with the cream and repeat the operation until you have filled the dish.
Step 3
Put the tiramisu in the fridge for about 3 hours to thicken it.
Step 4
Before serving, finish with an abundant sprinkling of bitter cocoa all over the surface of the cake.
Have fun replacing classic Marini sponge fingers with chocolate or organic ones for another take on a classic dessert.
INGREDIENTS:
400 g of Savoiardi Marini sponge fingers
400 g Mascarpone
3 to 4 eggs
100 g sugar
3/4 cups bitter coffee
q.s. Bitter cocoa
Product used
CLASSIC LADYFINGERS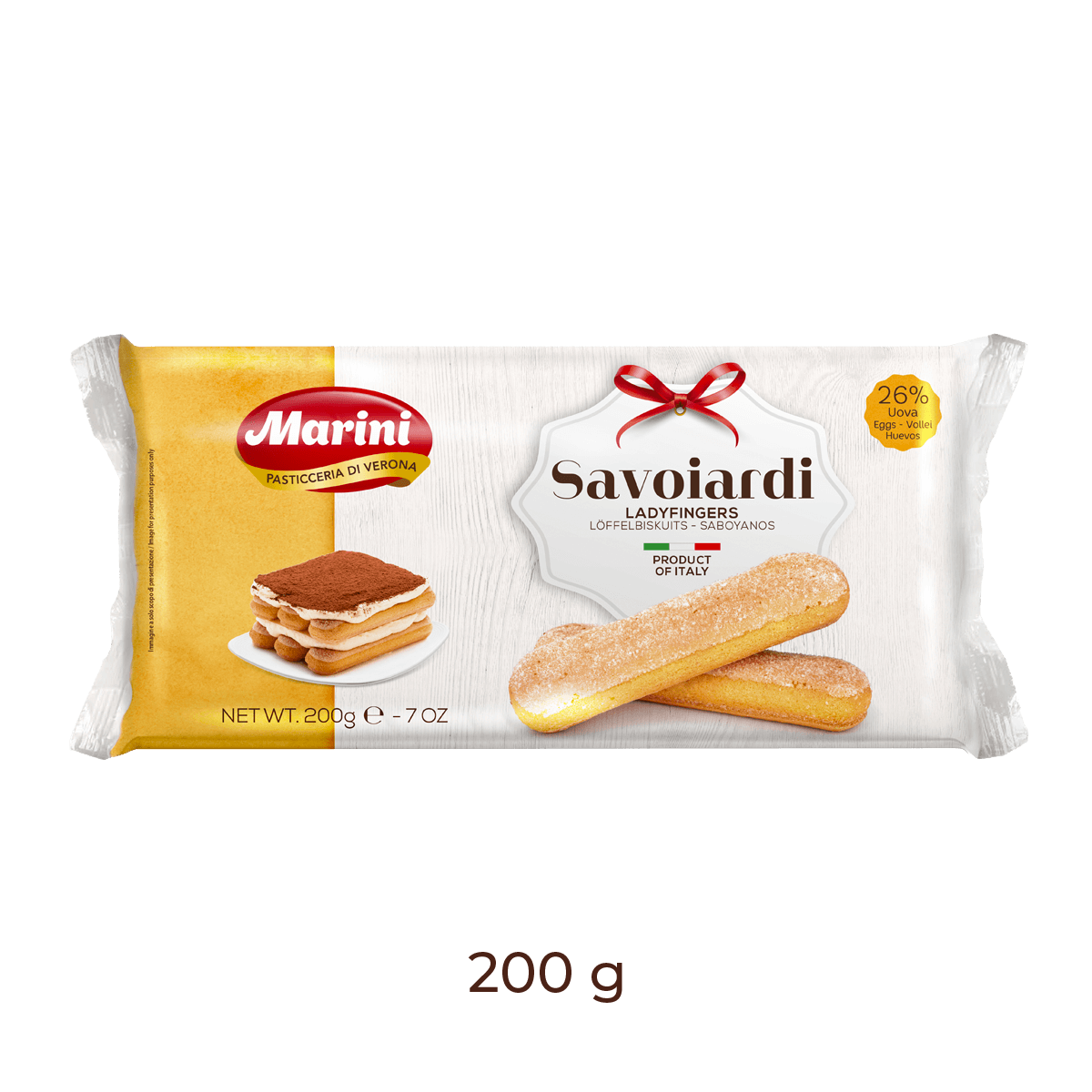 SAVOIARDI, YOU NEVER FORGET YOUR FIRST LOVE The first great success of Casa Marini with a unique shape and texture: Savoiardi sponge fingers are an authentic cornerstone of Italian tradition. Their very sweet lightness makes them a perfect base for delicious desserts or a tasty snack at any time of the day.
Discover more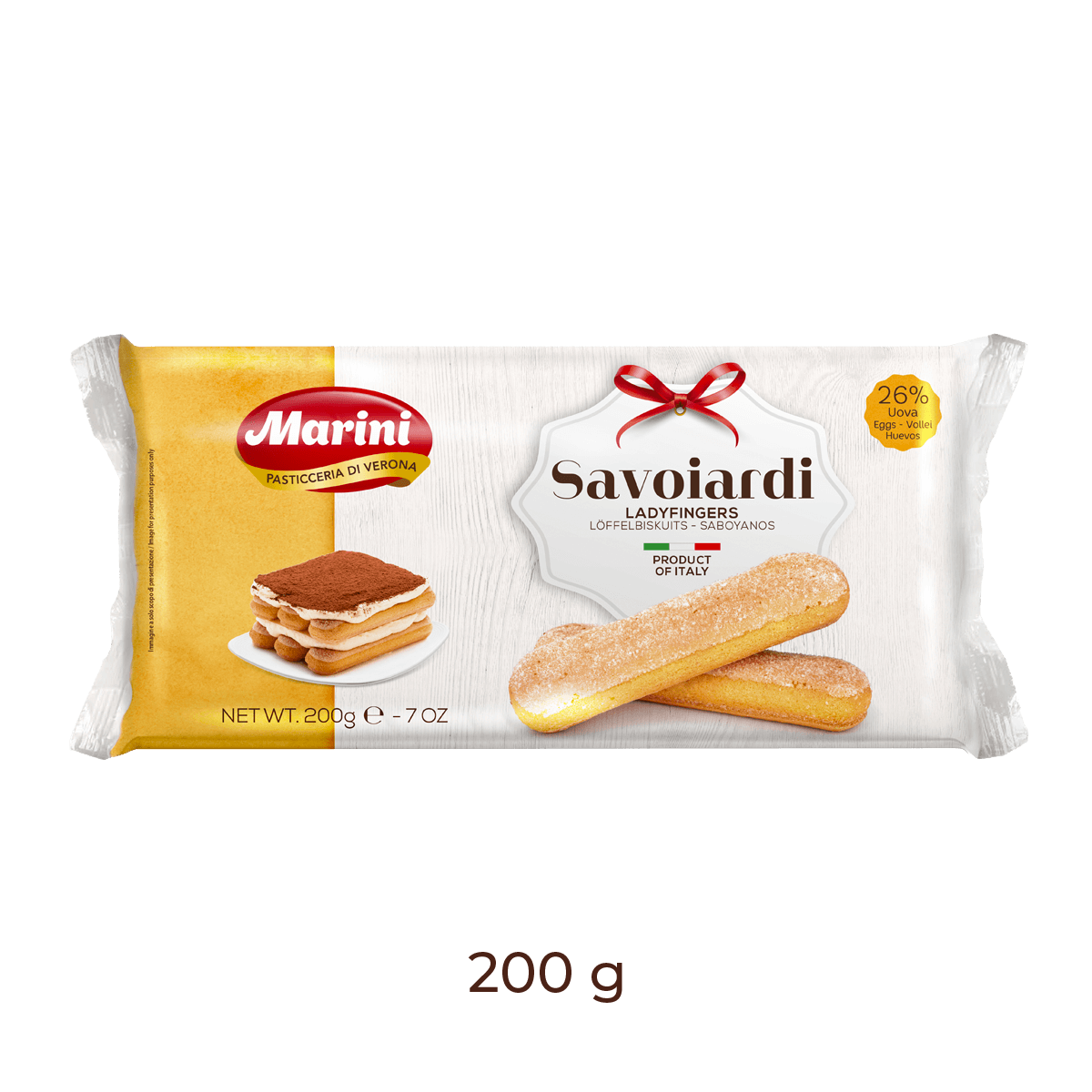 Photos and videos of the recipe