PREPARATION
Step 1
Start by preparing the ingredients: crumble the amaretti; peel the peaches, pit them and cut them into cubes.
Carefully sift the flour with the yeast and add the vanilla.
Step 2
Whip the butter with the sugar until you get a creamy mixture.
Beat the egg yolks vigorously one at a time, adding them to the peaches.
Add the mixture of flour and yeast gradually to the mixture, keep mixing.
Step 3
Mix in the yoghurt, the Amaretto Disaronno (if you prefer the alcoholic version) and the crumbled Marini amaretti.
Whip the egg whites firmly and add them to the mixture last, stirring gently to keep them fluffy.
Step 4
Grease a 24cm square mould and pour in the mixture.
Sprinkle the surface with brown sugar and bake at 180° for 45-50 minutes.
The delicious cake is ready to be served
INGREDIENTS:
300g flour
170g butter
170g sugar
3 eggs
1 sachet of vanilla
150g yoghurt
120g Amaretti Marini
3 tablespoons of Amaretto Di Saronno (optional)
3 teaspoons of baking
powder300g of peaches
3 teaspoons of cane sugar
Product used
AMARETTI BISCUITS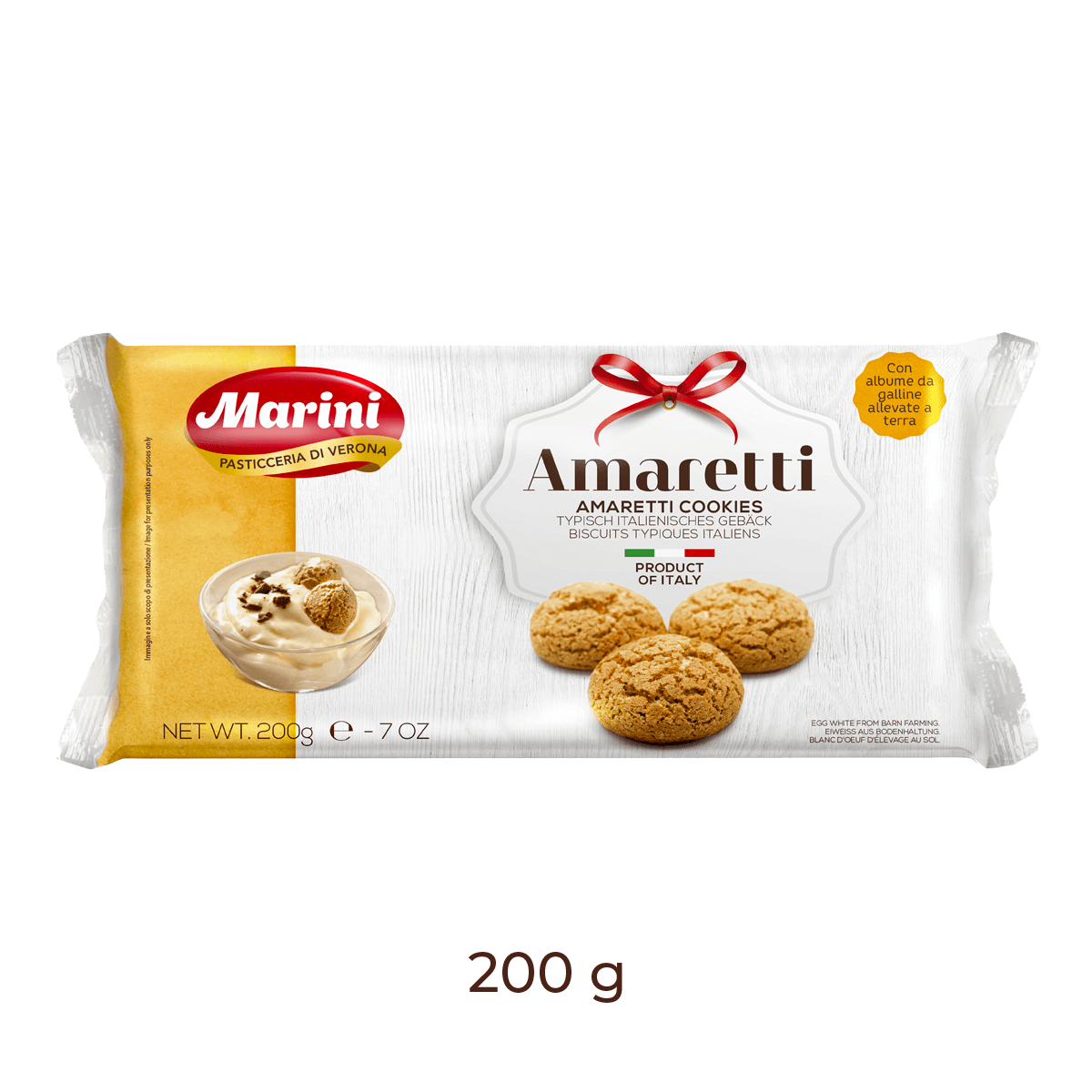 AMARETTI, DELICIOUSLY ROUND
A classic with a distinctive flavour: Amaretto Marini is distinguished by the perfect harmony of ingredients which you can taste instantly. Sugar, egg white and apricot kernels make up the iconic round shape of this biscuit which is also used as a precious ingredient in baking.
Discover more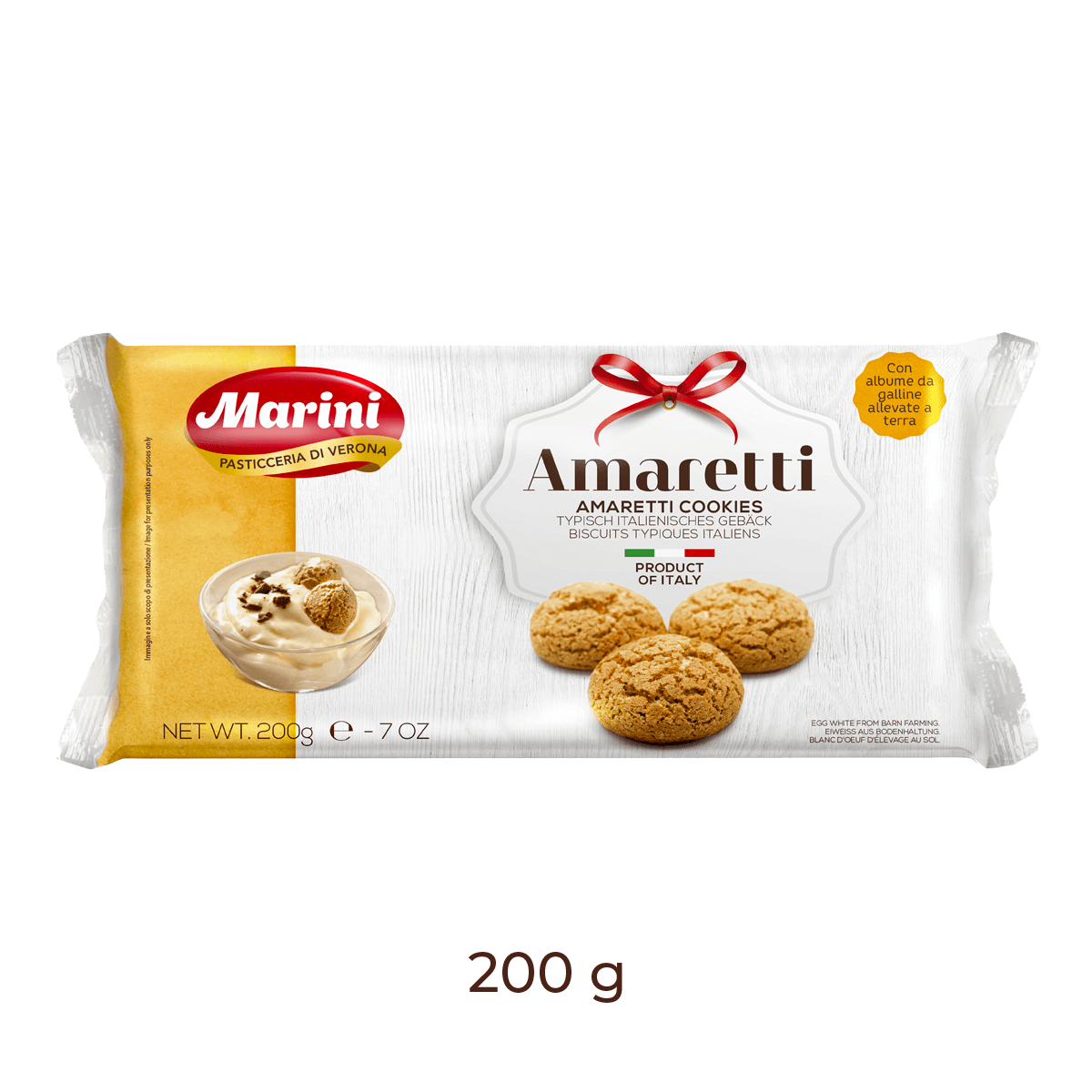 Photos and videos of the recipe