Strawberry and chocolate charlotte
PREPARATION
Step 1
Wash the strawberries, remove the petiole and chop strawberries into small pieces. Add 1 tablespoon of sugar, stir and let it rest in the fridge. Add the eggs and add sugar to a large saucepan.
Beat with a whisk to dissolve.
Step 2
Combine the flour one tablespoon at a time, and keep stirring to prevent lumps. Heat 750 ml of milk (without boiling) and trickle it over the egg mixture, continuing to stir. Cook the mixture over a low heat, continuing to stir, until the cream has thickened.
Step 3
Divide the filling in half into two bowls. To one add the vanilla extract and the sieved bitter cocoa to the other and mix. Mix the fillings every so often until they have cooled completely. Soak the gelatin in cold water. Whip the cool cream and add half to each bowl of filling. Squeeze the gelatin and dissolve it in a couple of tablespoons of water, heating it for a few seconds without letting the liquid get too hot. Pour half of it into each bowl of filling and stir quickly to prevent lumps from forming.
Step 4
Cut about ½ cm at the base of each of the Marini Savoiardi sponge fingers and place them along a 20 cm diameter pastry pan, removing the base and placing it directly on the plate where the strawberry charlotte will be served. Wet the sponge fingers on the bottom with a little milk. Make a layer of chocolate cream and spread evenly. Add a layer of strawberries and then make a new layer of sponge fingers. Complete with vanilla cream and an abundant layer of strawberries to decorate.
Let the cake thicken in the fridge for at least 3-4 hours before serving.
INGREDIENTS:
For the base
400 g Marini Savoiardi sponge fingers
For the cream
4 eggs
130 g Sugar
100 g flour
750 ml Milk
400 ml unsweetened fresh cream
1 teaspoon vanilla extract
2 Tbsp unsweetened cocoa
8 g sheets of gelatin
FOR THE SYRUP
1 1/2 cups of powdered sugar
FOR THE FILLING
500 g Fragole
1 Cucchiaio di zucchero
Product used
CLASSIC LADYFINGERS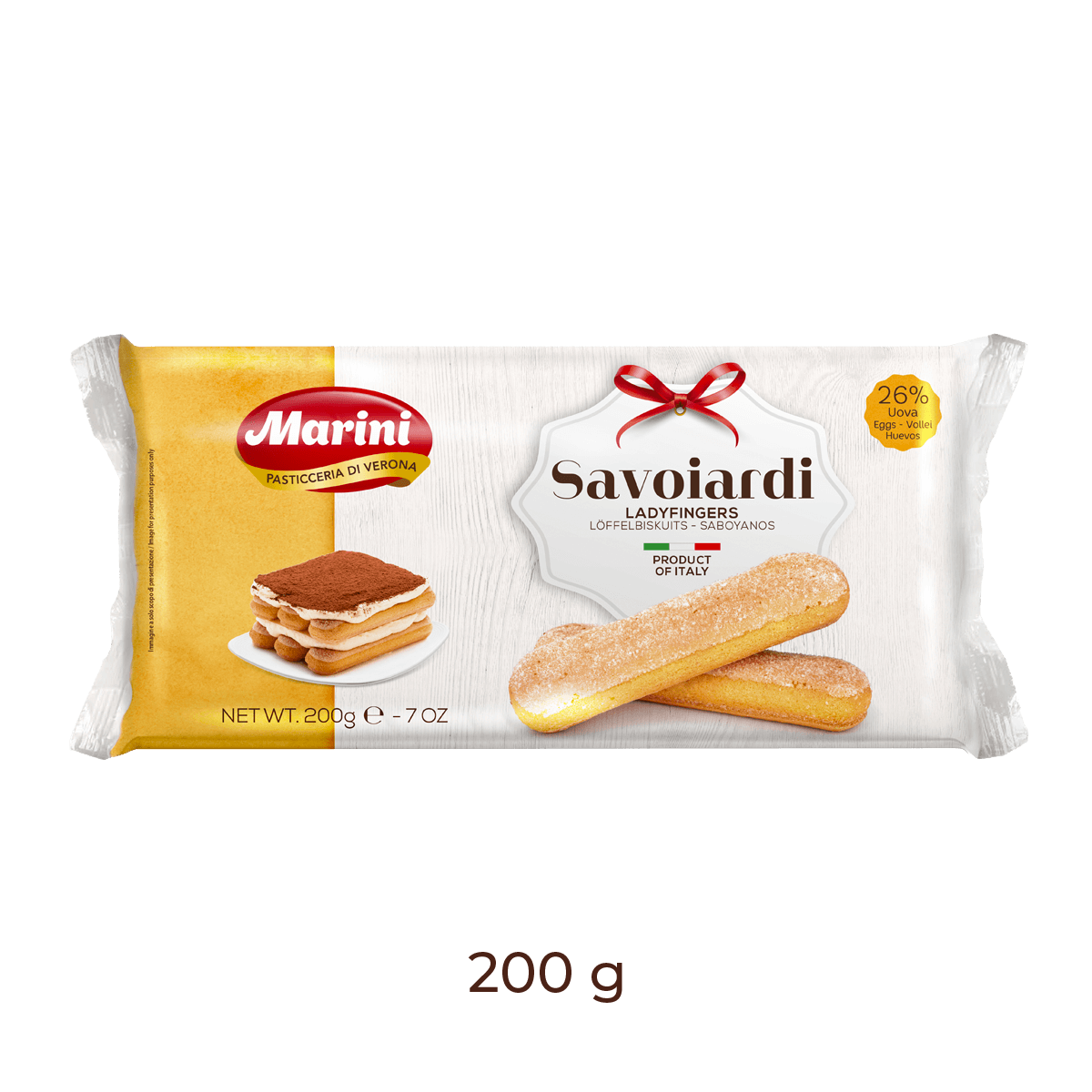 SAVOIARDI, YOU NEVER FORGET YOUR FIRST LOVE The first great success of Casa Marini with a unique shape and texture: Savoiardi sponge fingers are an authentic cornerstone of Italian tradition. Their very sweet lightness makes them a perfect base for delicious desserts or a tasty snack at any time of the day.
Discover more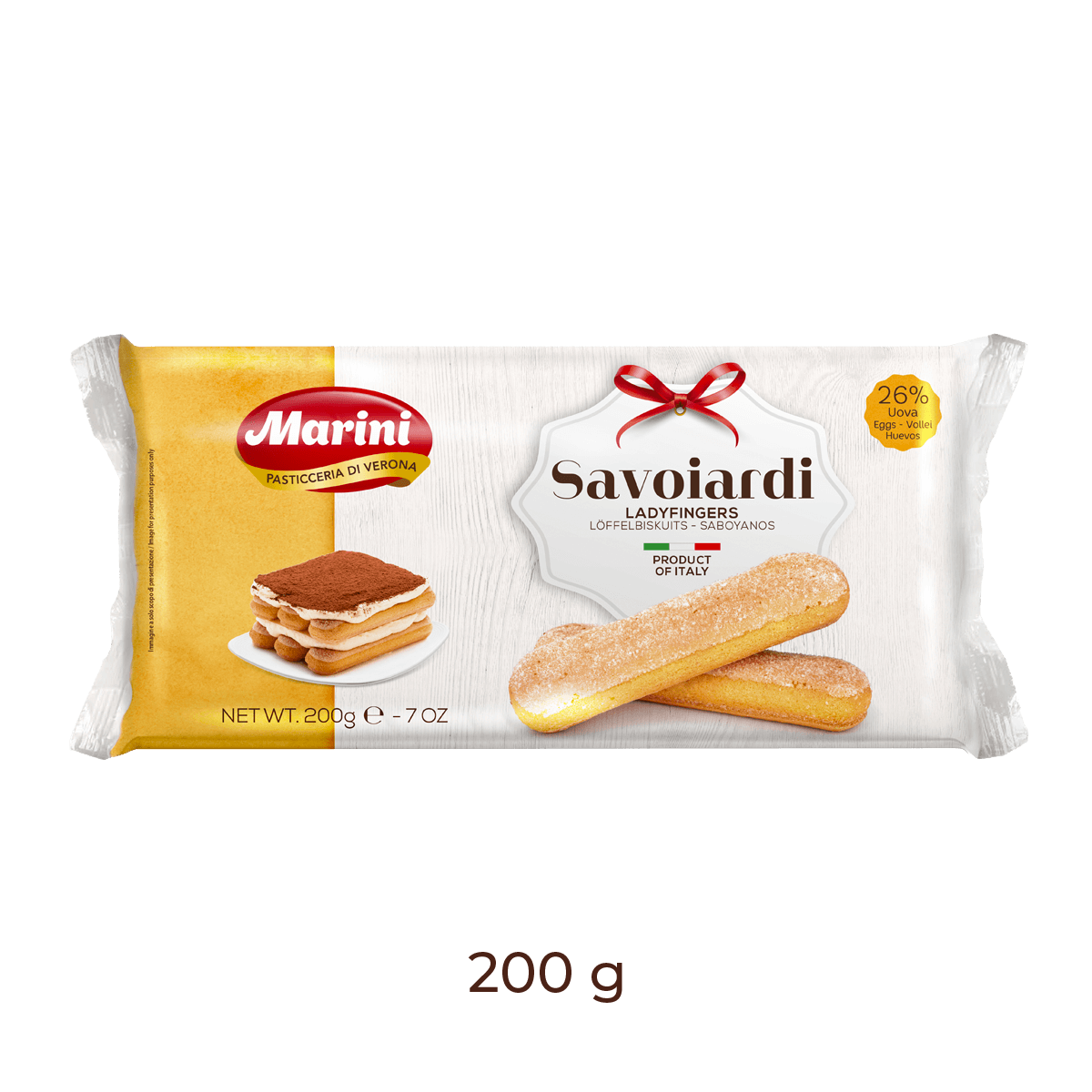 Photos and videos of the recipe