PREPARATION
Step 1
The first thing to do is to clean and cut the strawberries, leaving some whole ones to be used at the end as a garnish.
Step 2
After adding them to the sugar in a bowl, mix well and keep them in the fridge for a few hours.
This is how you get a delicious strawberry juice to be stored in the fridge for later to soak the sponge fingers.
Step 3
In the meantime, prepare the mascarpone for your strawberry tiramisu: whip the egg yolks with the sugar and fold from the bottom up to keep them fluffy.
Add the mascarpone and continue stirring.
Step 4
Soak the Savoiardi Marini in the strawberry juice you put aside earlier.
Place them in a casserole dish. Spread the cream you prepared earlier between one layer and the other.
Now all you have to do is decorate the tiramisu with the whole strawberries and the dessert is ready!
INGREDIENTS:
1 x 200g Marini savoiardi sponge finger pack
3-4 punnets of ripe strawberries
1 lemon
60 g sugar
2 egg yolks
250 g mascarpone
Product used
CLASSIC LADYFINGERS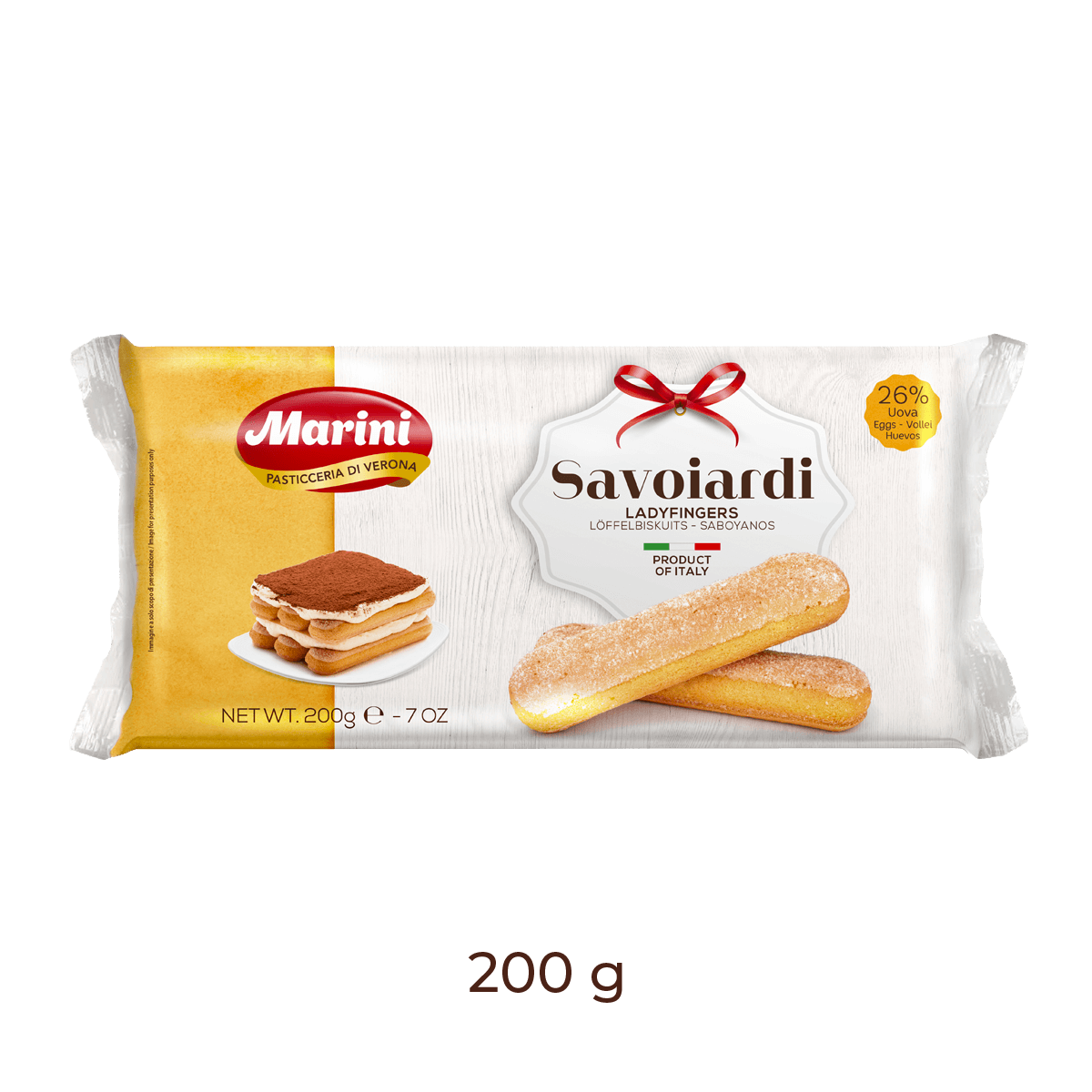 SAVOIARDI, YOU NEVER FORGET YOUR FIRST LOVE The first great success of Casa Marini with a unique shape and texture: Savoiardi sponge fingers are an authentic cornerstone of Italian tradition. Their very sweet lightness makes them a perfect base for delicious desserts or a tasty snack at any time of the day.
Discover more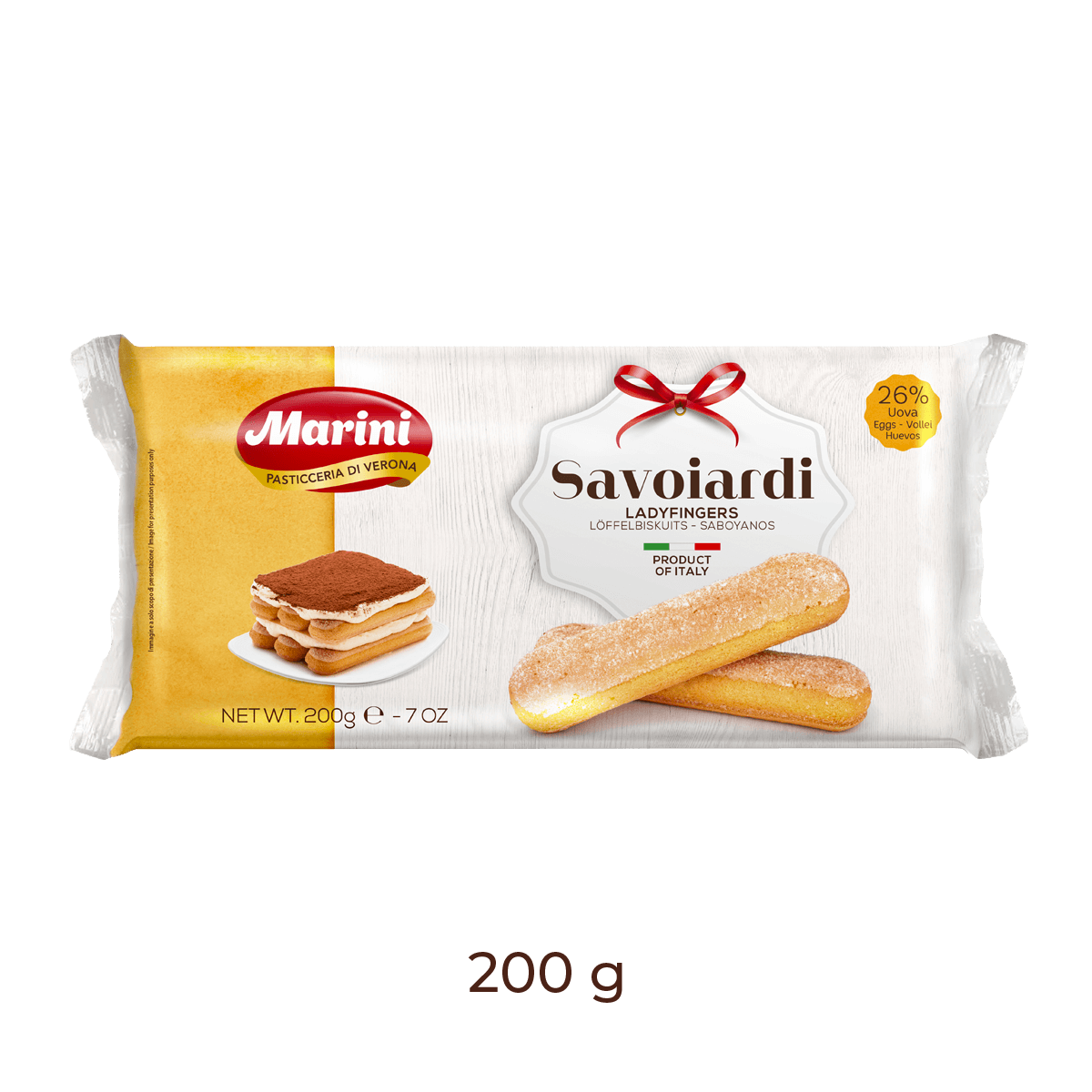 Photos and videos of the recipe